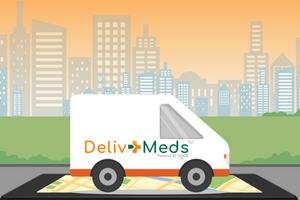 DelivMeds was established as a breath of fresh air compared to traditional prescription delivery companies. Empowering patients to receive prescriptions from their pharmacy of choice, remit co-pays, and take advantage of telemedicine Delivmeds is the only choice!
Making it easy for consumers, pharmacists, and delivery companies to seamlessly order, pay and transport prescriptions nationwide.
DelivMeds
Dr. Shafaat Pirani, PharmD, BCGP
Chief Clinical & Compliance Officer

Leadership, Management, and Product Oversight
Dr. Pirani brings clinical operations and regulatory oversight experience. He is a Board Certified Geriatric Pharmacist with a passion for complex disease state management, pharmacogenomics and improving patient outcomes.
DelivMeds
Brett Thompson
Chief Technology Officer

Head of IT, Network Security, Development
Brett has over 20 years' experience managing architecting and implementing hundreds of custom software products and solutions in the healthcare, high tech, government, higher education, and SMB markets.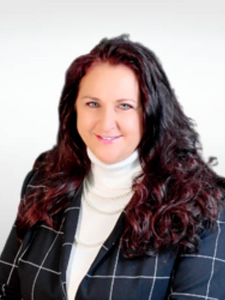 DelivMeds
Janet Huffman
Chief Financial Officer
Ms. Huffman joined TRxADE HEALTH, Inc in February of 2022. Ms. Huffman has served in various finance roles within the healthcare industry. In 2009, Ms. Huffman joined Infinity Home Care and served as Director of Finance and Regional Director of Operations until 2013.
From 2013 to 2014, Ms. Huffman served as Director of Finance for Internal Medicine Associates and from 2014 to 2016, she served as Vice President of Finance for Family Home Health Services. Inc. Starting in February 2017 and continuing through January of 2020, Ms. Huffman served as the CFO for Signature Home Now, a Kentucky based healthcare company, in her role as CFO Ms. Huffman supported the home health division providing financial and operational direction.
In January of 2019, Ms. Huffman became one of the founders of Banyan Pediatric Care Centers, Inc serving as its CFO; in 2021 Ms. Huffman led Banyan through a merger with Arboreta Healthcare Inc. continuing as its CFO until February of 2022. She obtained a Bachelor of Arts degree in accounting from the University of South Florida.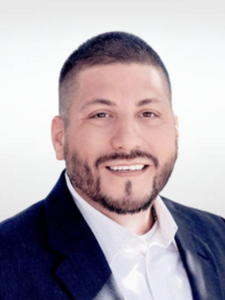 DelivMeds
Jariel Morales
Chief Marketing Officer
Mr. Morales joined Trxade in 2014 and manages the day-to-day operations via data-driven methodologies while focused on continuous improvement and expanding the reach of Trxade's global brand offering.
He brings over 20 years of experience managing business development projects and as an executive holding titles in Marketing, Operations, IT, and Sales. Jariel from 2008 through 2010 led Villanova's Six Sigma and Project Management team, 2010 through 2014 worked as a Government Consultant on business development projects with organizations such as Google, DOD, DOJ, L-3 Communications, and Chevrolet.
Jariel is a Villanova University Certified Lean Six Sigma Sensei and holds an Executive Certificate in Leadership and Management from the Mendoza College of Business at the University of Notre Dame.
Dr. Dominique Nguyen, PharmD
Pharmacist-In-Charge (PIC)
Dominique Nguyen, PharmD, is an experienced pharmacist with a successful background in community/retail, managed care, and specialty pharmacy settings. He is passionate about optimizing health outcomes through patient-centered care.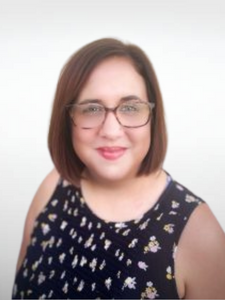 DelivMeds
Stormi Arce
Product Owner
Stormi has 15+ years of pharmacy experience in various patient-centered settings and over 5 years working in software. She is passionate about melding her love for patient care and software development to provide an exemplary service & experience for all patients.