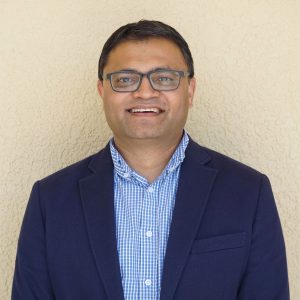 DelivMeds
Prashant Patel, RPh
President
Mr. Prashant Patel has over 20+ years of experience in multiple aspects of the pharmaceutical supply chain (B2B) and across diverse patient settings (B2C).  He has started several starts ups including Retail/Community Pharmacy before expanding into pharmaceuticals distribution and sales, focusing on pharmaceutical disposal and reverse distribution.  He is also one of the Founders of the TRxADE Health platform, an online pharmaceutical marketplace enabling independent pharmacies to procure product via secondary channels.  Mr Patel possesses an excellent vision to bring transparency, efficiency, and cost benefits to various stakeholders along the Pharma supply chain.
DelivMeds
Dr. Shafaat Pirani, PharmD, BCGP
Executive Vice President (EVP)

Leadership, Management, and Product Oversight
Dr. Pirani brings clinical operations and regulatory oversight experience. He is a Board Certified Geriatric Pharmacist with a passion for complex disease state management, pharmacogenomics and improving patient outcomes.
DelivMeds
Brett Thompson
Chief Technology Officer

Head of IT, Network Security, Development
Mr. Brett Thompson has over 20+ years of experience managing, architecting, and implementing custom software products and solutions in healthcare, high tech, government, higher education, and SMB markets.  Mr. Thompson is also extensively experienced in network security and compliance, having undergone several SOC-1 and SOC-2 technical audits.  He has also worked on over 200+ integrations spanning across various healthcare sectors delivering technically proficient products and solutions.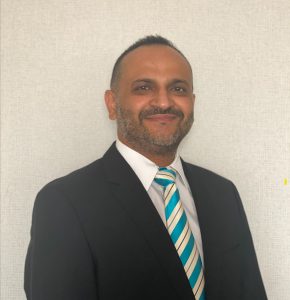 DelivMeds
Nikul Panchal, RPh, BCNP
Vice President of Business Development (VPBD)
Mr. Panchal brings to DelivMeds 25 years of expertise in leading teams in specialty pharmacy, community/retail, and radio-pharmacy operations. His career focus is on leading strategic collaborative business development efforts with impactful revenue growth for all parties involved. Mr. Panchal's passion for integrating technology into the healthcare ecosystem furthers his goal to improve the patient journey, ultimately enhancing the quality of life, one patient at a time.  A board-certified nuclear pharmacist, Mr. Panchal is licensed to practice in six states. He received his bachelor's degree in pharmacy from Drake University.
Dr. Dominique Nguyen, PharmD
Pharmacist-In-Charge (PIC)
Dr. Dominique Nguyen, PharmD, brings over 10 years of experience as a pharmacist. He began his career in a community setting, meeting patients face-to-face, which inspired him to help more patients in the managed care setting as a pharmacy director for a Medicare advantage health plan. As an account executive, Dr. Nguyen helped implement the savings program for hundreds of health plans, which saved millions of dollars for patients in copays, increased medication adherence, and improved health outcomes. Dr. Nguyen comes to DelivMeds as an experienced and compassionate pharmacist who is committed to providing excellent customer service and patient care.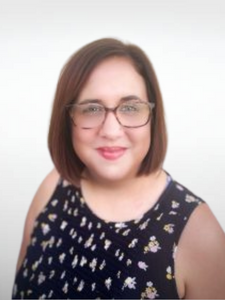 DelivMeds
Stormi Arce
Product Owner
Stormi brings 20+ years of professional experience with a background in healthcare and technology. As a pharmacy technician for over 15 years, she developed a strong passion for patient care as she nurtured her aptness for innovation. Over the past several years as a product owner, she has combined her clinical expertise and technical acumen to bridge the gap between healthcare professionals and technology teams. Her collaborations have resulted in the creation of various user-friendly mobile applications and impactful solutions, which enhance patient care, improve healthcare outcomes, and advance efficiency in healthcare settings. Stormi's unique blend of experience as a pharmacy technician and product owner, coupled with her passion for superior patient care, qualifies her as a highly skilled and dedicated professional in the healthcare industry.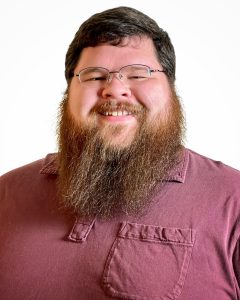 Sean Benfield-Cosner, RPhT
Lead Pharmacy Technician
Sean has over 18 years of professional experience with an excellent background in customer service and patient care. Over the past 5 years as a pharmacy technician, he has polished his skills in prescription processing, medication adherence, and pharmacy operations while working both retail and independent pharmacy settings. His passion for helping people to achieve their best quality of life has guided his steps into pursuing his career as a Healthcare Administrator.